In this second part series of blog posts, I want to talk about how I manage my server. As I mentioned in the previous blog, I am really passionate about automation, and mobile working. If there is an app for something, then I've probably either had it, or it's already installed on my phone but hasn't been used in around 9 years (might be exaggerating there a bit).
However, one of the easiest and best things I have found with my server provider Hetzner is their unofficial mobile app. This mobile app took me a while to connect into it, however, once I got it working, I was so happy with it, that if I were to move server hosts, one of the things that I would want is a mobile app from them.
Being able to easily restart the server, or see server traffic, and get loads of information on the fly is a must for me. In addition, having the ability to get into my Hetzner account just by using TouchID (or FaceID in my case) is a godsend.
It works out quicker for me to find my phone, open up the app, scan my face, choose my server, press the restart options and to trigger a hardware reset than it does for me to sign in on my computer to load up the website etc.
Because of this, I now go to my phone for a simple restart of the server, rather than going through the site. Now whilst I can't pay my invoice through the app (which would be great), I would love to see the UI updated to a more modern look. It's a little outdated. Like, 2015 outdated.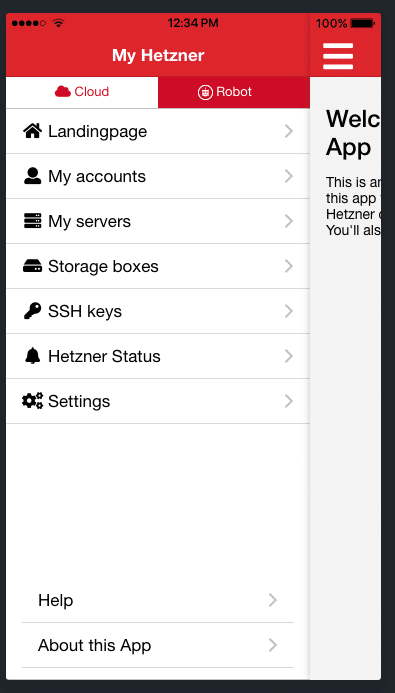 Can you see what I mean? However, that doesn't mean to say that I love the app less, it just means that I have to click a few more times to get to where I wanna be.
Do you have an app to manage your server? Let me know on Discord what you think about this!