This version has been released on Monday, December 2, 2019.
This version is considered a maintenance release. We have improved some applications build processes to ensure more positive builds across various environments. This release also adds in better efficiency on application builds utilizing pip and python. We are now running these builds in complete non-interactive mode, therefore, pip will no longer await input and/or a ctrl + c intercept!
Better RClone logging!
We have made some underlying adjustments to how rclone logs. Now on qb upload it will not only show you the status of the upload, but it will show the last few entries of the log. This can be found at /home/USERNAME/rclone/move.log.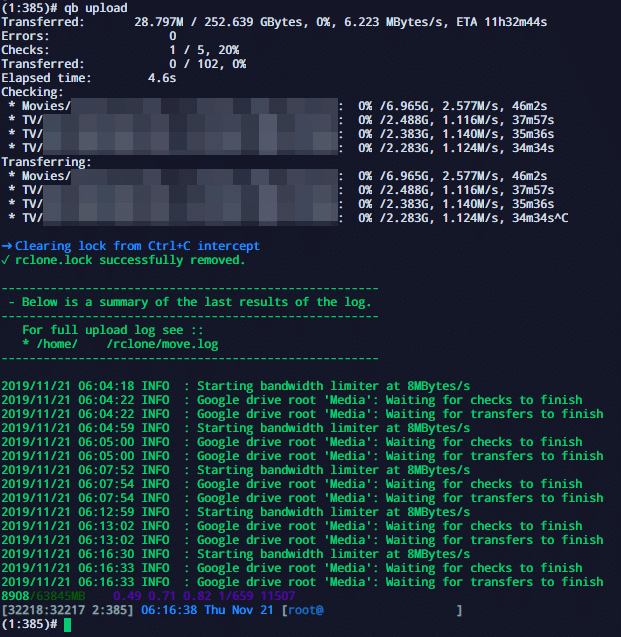 As per the usual, we have loads more to come with future releases, so keep an eye out. Thanks again to our awesome Community and members for all of your patience and really just being a part of QuickBox!
Stay Human 💕
[supsystic-tables id=48]