If you wish to install an application within QuickBox Pro using the Application Dashboard, then follow the steps below in how to do this.
Instructions:
Log into QuickBox Pro
Access the Application Dashboard
Click the Application Management button

4. You'll then be presented with a list of applications you can install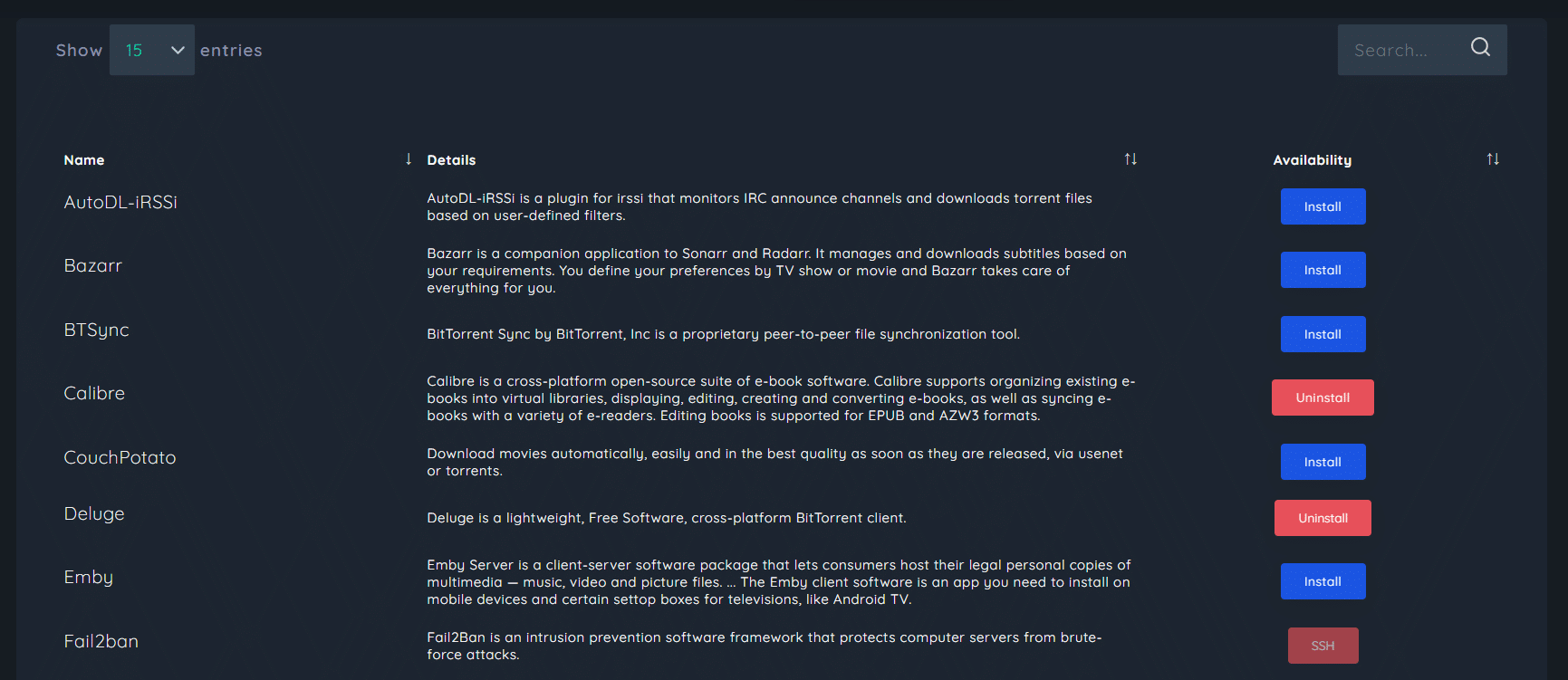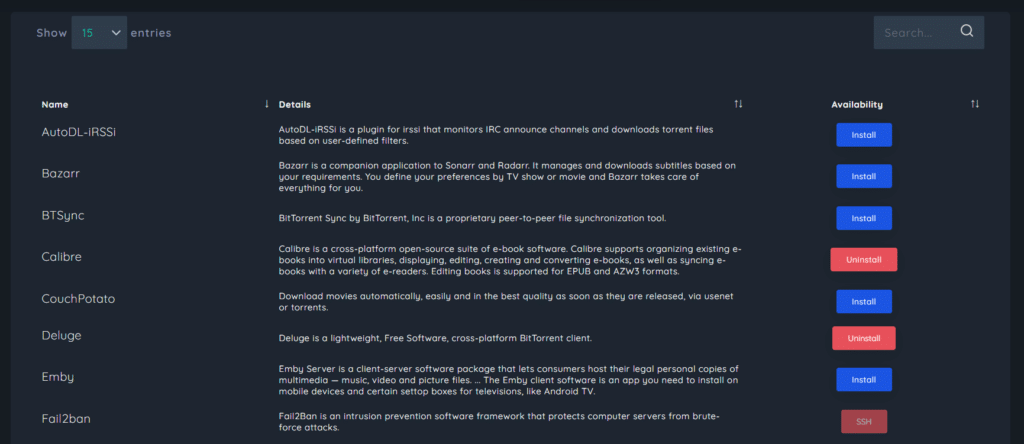 5. Choose an application you wish to install on the server, and click the Install button.


6. You will then see a System Response window pop up and appear. Wait until you will a successfully installed message. This might take a few minutes so be patient.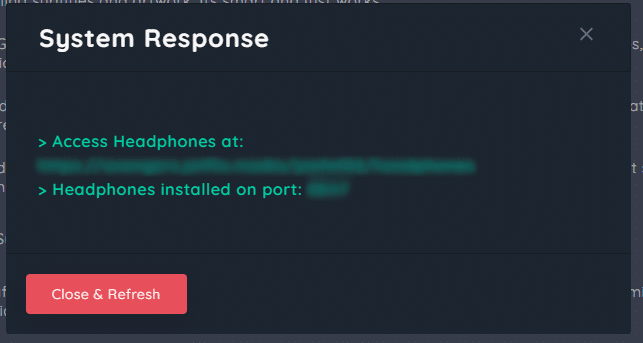 7. Now you can click on Close & Refresh
8. You can now access your application.
Repeat this process for any other application.
You can also use the Command Line Interface. For more information, please see our guide here.