After you've installed Plex Media Server, you'll have to "claim" the server in order to view all your media.
Click App Dashboard by selecting it from the Navigation Pane.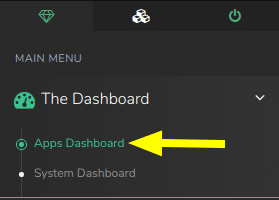 2. Open noVNC by clicking on the App Link.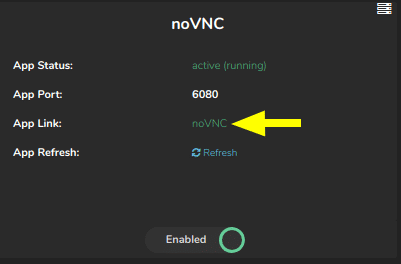 3. This will open a new tab that'll allow you to interact with noVNC.
4. Click on Connect.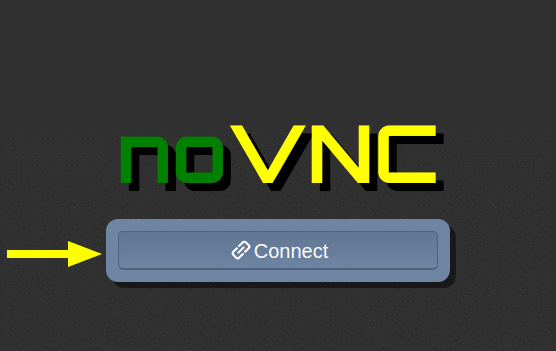 5. This will take you to a prompt asking for your password. This will be your Dashboard Password.
6. Click Send Password.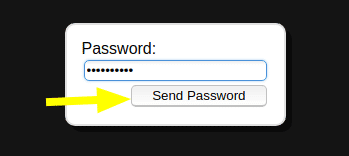 7. This will take you to your noVNC Desktop. If it is your first time using noVNC you'll notice a popup asking which setup you'd like to use.
8. Click on Use default config.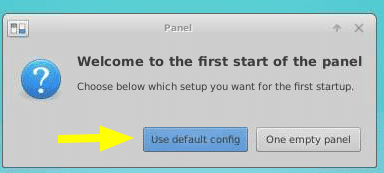 9. Your desktop will now be populated with a default layout. From here select the Web Browser from the bottom application tray.
10. In the browser that opens, you'll want to place localhost:32400/web/index.html in the navigation bar and hit enter
11. This will take you to a login screen, simply login with your Plex Account here.
12. After you've logged in you will be redirected to a brief explanation on how Plex works. To proceed select GOT IT!
13. This will redirect you to the Server Setup Wizard. First you'll want to put in a name for your server. This is how it will appear on the Plex Application. Make sure Allow me to access my media from outside my home is ticked and select Next.
14. After selecting Next you'll be directed to a page where you can set up where Plex looks for media. Select Add Library to start.
15. Now you'll want to add your libraries. If you want Plex to be able to play Movies, select Movies then click Next.
16. The second step of adding Movies to Plex involves selecting which folder the media is in. First click on Browse For Media Folder.
17. This will launch a popup in which you'll select where your media lives. You can either enter the path yourself or browse to it via the file browser. Once you've added the folder, click on add.
18. Now you'll want to select Add Library. Repeat these steps for all types of media you'd like Plex to be able to see. Once you've finished, click on Next.
19. Now all you have to do is click on Done and you'll be able to see and play your media content from the Plex Applications!