In this article, we are assuming you have already installed QuickBox and you are now ready to set things up. If you haven't installed QuickBox, then please take a look at our Installation Guides here.
Log into your Dashboard
Using the username and password you had used to set up QuickBox, enter these in on the login screen.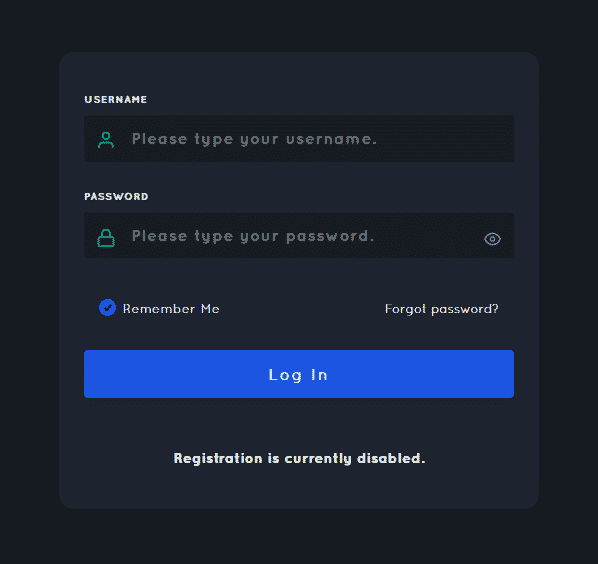 Once you have logged in, you will be introduced into the Welcome page, where you have various options. To start setting up your Dashboard, click on QuickBox System Dashboard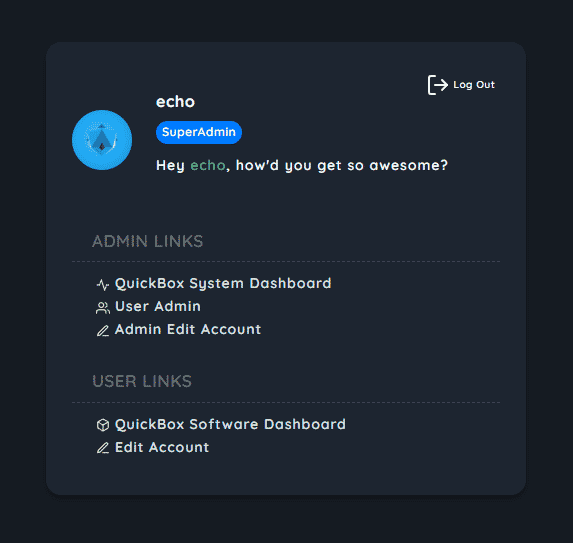 Now that you have done that, you'll be taken to the System Dashboard. Here is where you can see stats about your server and start taking steps to set this up.
Installing Applications
With over 50 officially supported applications, there are so many to choose from. These applications are used to actually run your seedbox with popular open-source software. Anything from ruTorrent and Deluge, through to Sonarr and Radarr, you can choose from so many.
For information on how to Install Applications, please take a look at this article.
Customising QuickBox
You can customise QuickBox in many ways, and one of the first things that you might want to do, is take a look at the settings menu to change the Site Name for example, or the Site Root.
Take a look at this article on the General Settings area for customisation.
Securing QuickBox with an SSL Certificate
You can quickly and easily secure your QuickBox server through a HTTPS connection by using an application called LetsEncrypt. This application is free and will install an SSL certificate for you to ensure that your connection is secure.
For more information on how to do this, take a look at this documentation.
Enable Automatic Updates for QuickBox
Most users don't like having to update each application every time a new update is released and this is the same for QuickBox. With a regular update schedule, you don't want the hassle of manually updating your dashboard each and every time. So why not enable Automatic Updates.
Take a look at this documentation on how to enable it.
Join the Discord Channel
For further help and support with your QuickBox server, competitions, news and announcements and so much more, come and join the Discord channel.
Take a look here on how to join our Discord Channel.
We offer limited support for QuickBox Pro so before reaching out for help, make sure you're familiar with what we can help you with. Check that out here.
---
Don't like the idea of having to update QuickBox each time a new version comes out? Why not consider looking at taking the management out of your QuickBox platform with our Total Server Management service. We can do the work for you for just $30 a month!