If you wish to view the changelogs within QuickBox Pro or update QuickBox Pro, then follow the steps below in how to do this.
Instructions:
Log into your Dashboard
Under Admin Links, click on QuickBox System Dashboard

3. Click on the System icon

4. Then click on Changelog / Update

5. You will then be presented with the QuickBox Version Panel where you can see the current version, the changelog, and more.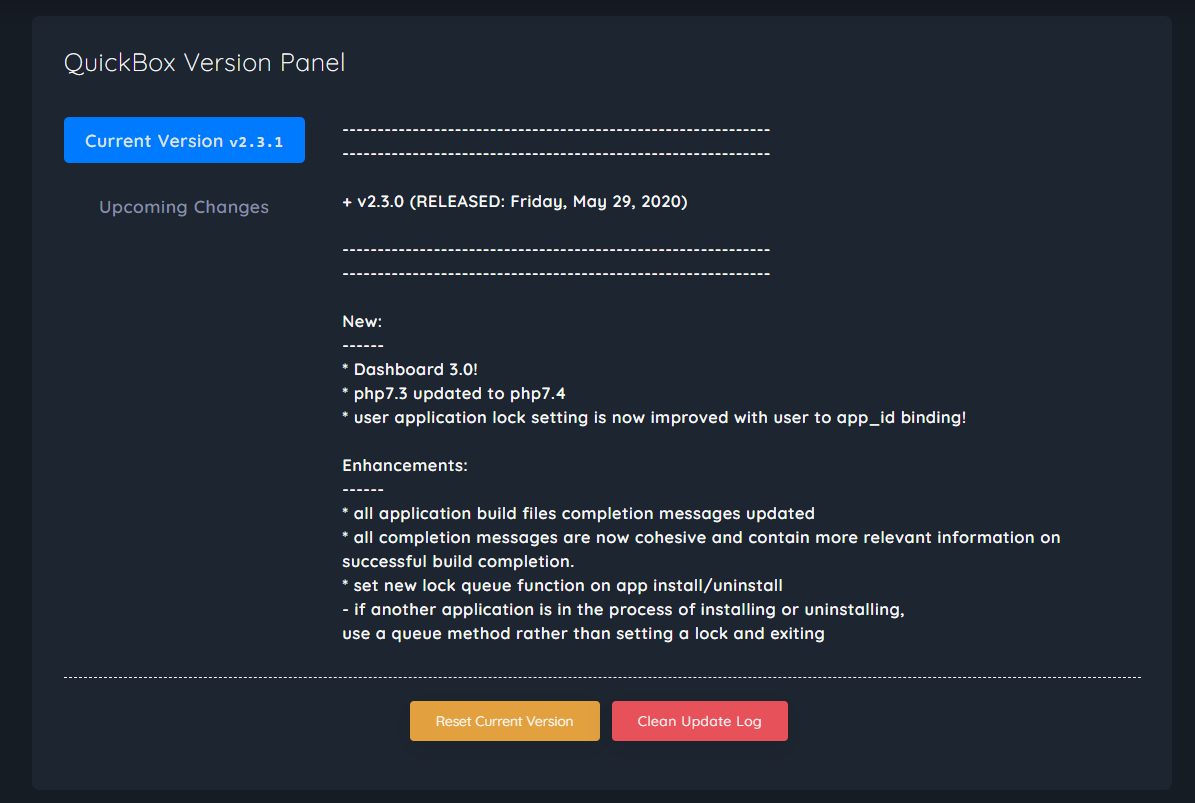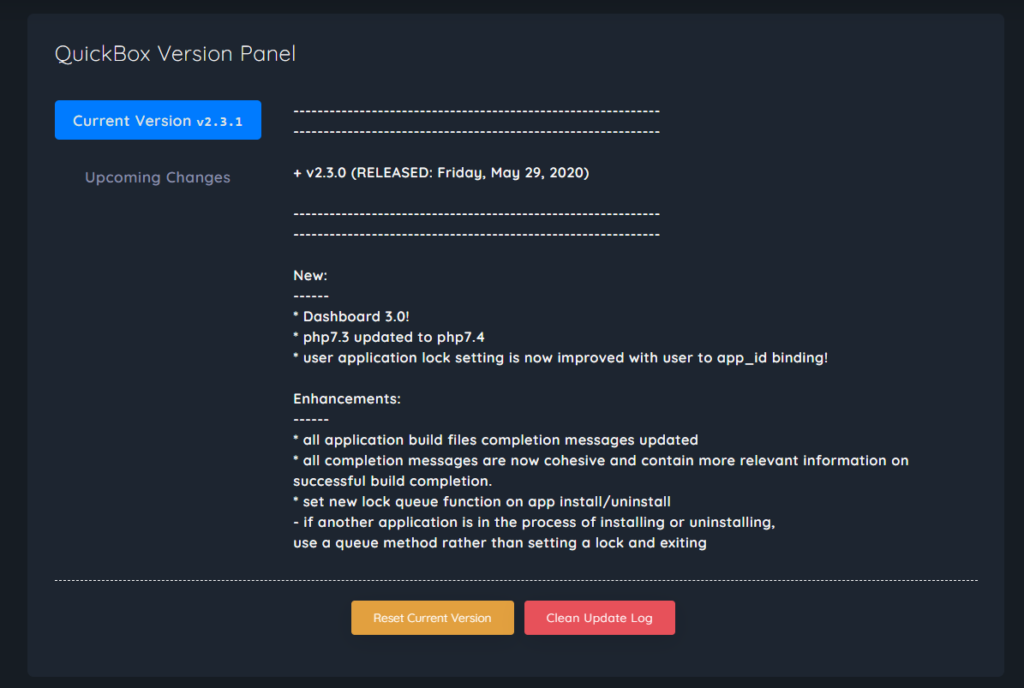 Installing a New Update
When a new update is made available, click on the Update Version button

You will also see a notification when you click on the notification icon.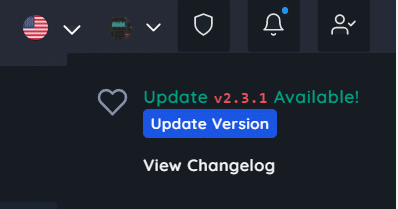 Fix Version/Reinstall Current Version
If you wish to reinstall the current version, then click on Reset Current Version