If you wish to enable the QuickBox Support User by request of staff within QuickBox Pro, then follow the steps below in how to do this.
Instructions:
Log into your Dashboard
Under Admin Links, click on QuickBox System Dashboard

3. Click on the System icon

4. Click on Troubleshooting

5. Under System Log Generator you will see you have two options for getting logs.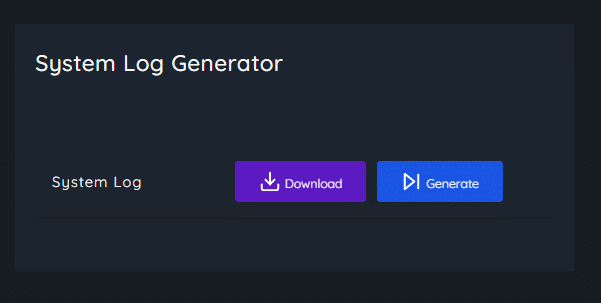 6. Click on the Generate Button
7. The page will then refresh for you
8. Now click on the Download Button
9. A file should download for you in the .tar.gz format

10. You will need to use a program like 7-zip to be able to extract the file and view the logs.