If at any point you need to re-install the current version you can also do this through the QuickBox Pro dashboard.
Click the Version Status block

2. After selecting this block, you'll notice a popup in the middle of your dashboard.
3. Click on Reset Current Version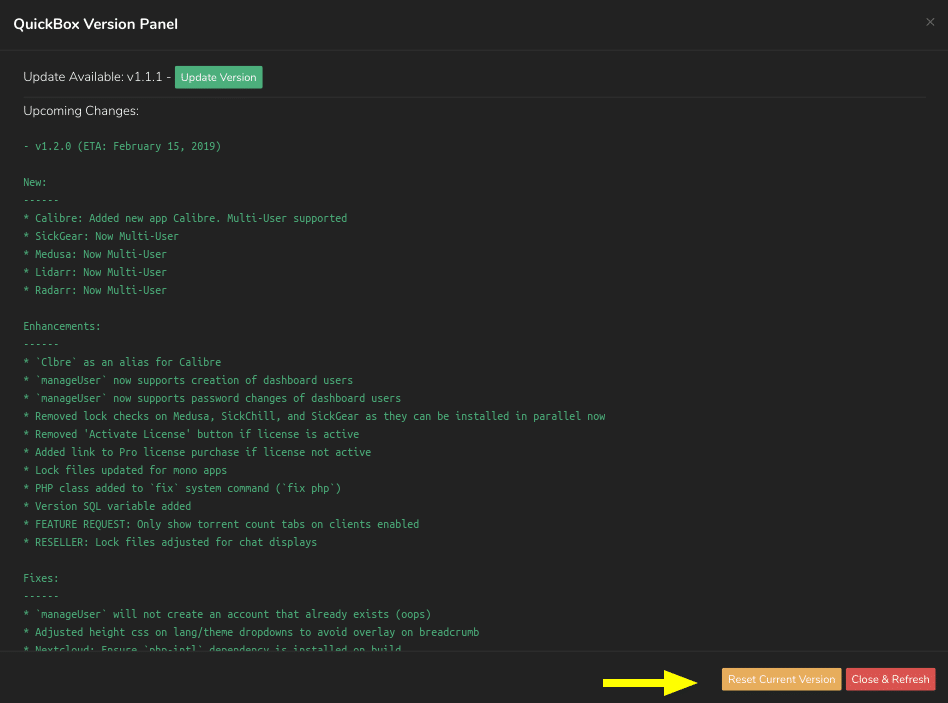 QuickBox Pro will now re-download all relevant files and restore them in the background
---
Don't like the idea of having to update QuickBox each time a new version comes out? Why not consider looking at taking the management out of your QuickBox platform with our Total Server Management service. We can do the work for you for just $30 a month!