With QuickBox Pro you'll be able to edit a multitude of settings to customise your QuickBox Pro experience. To access the General Settings simply select it from the Navigation Pane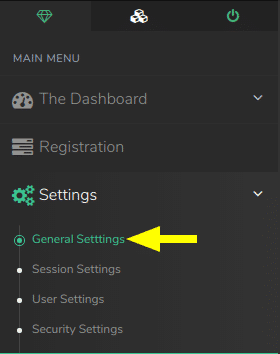 After selecting General Settings you'll be able to modify the configuration to your own preferences. Simply select Submit Changes when you are finished!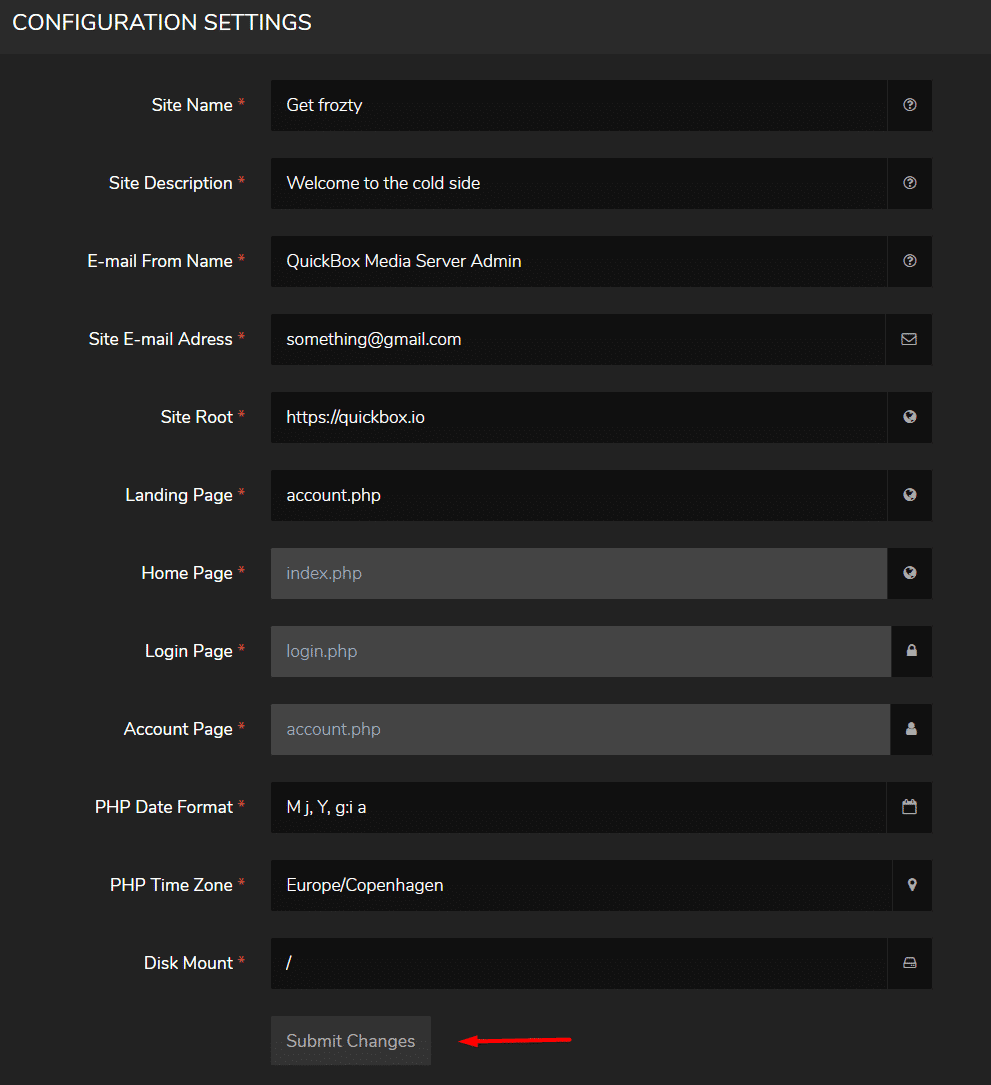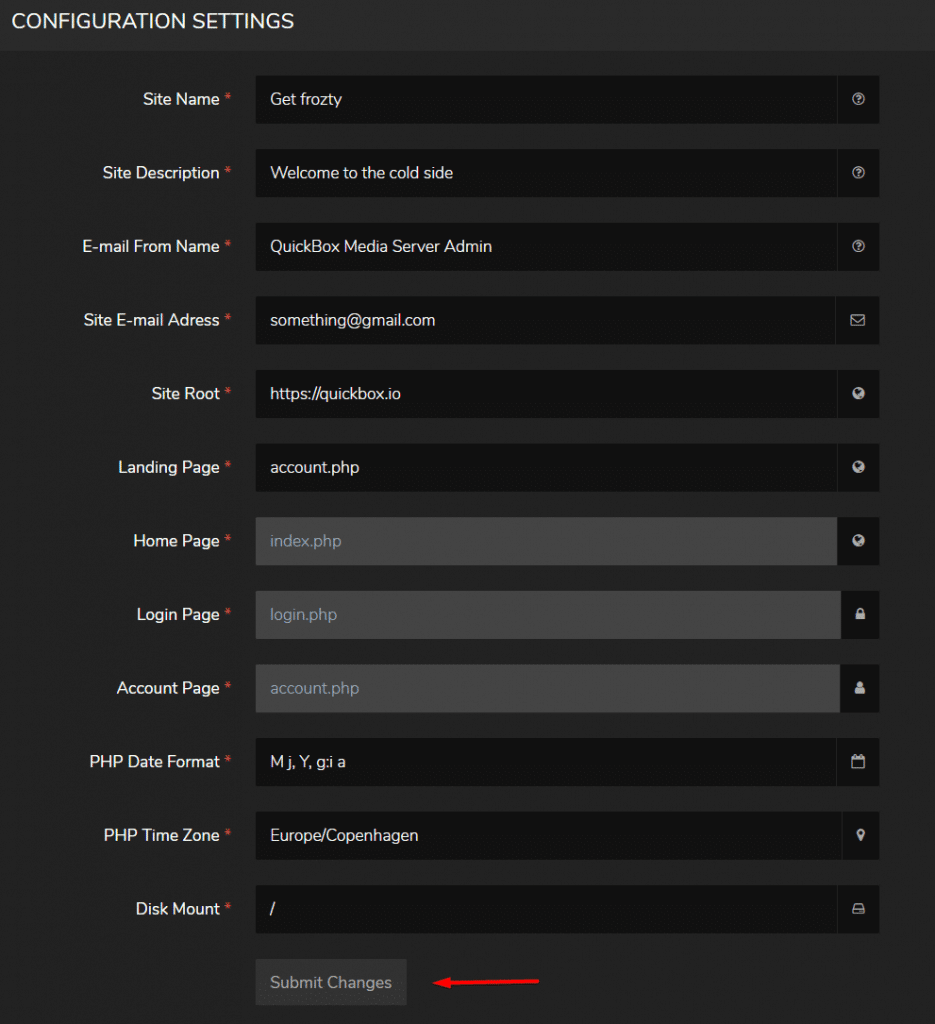 Here is an explanation for each of the options:

Site Name: This is the title of the Dashboard. It's what your browser will show on the title and tabs.

Site Description: This is the description value, it's shown on the registration page.

Email From Name: This will be shown as the sender's name for emails from the dashboard
Site Root: This is the default domain of the site. If you've run Let's Encrypt this is where you put your Domain Name in. It should start with https:// and end with a /
Landing Page: This is where users will be re-directed to after logging in
Home Page: This setting is not currently editable
Login Page: This setting is not currently editable
Account Page: This setting is not currently editable
PHP Date Format: This is how dates will be displayed on the site – Read more
PHP Time Zone Format: Choose your time zone – Read more
Disk Mount: This should be your default mount. It's the location the Dashboard will do space checks on
---
Want to access your QuickBox dashboard outside of your network? Why not get the QuickBox DNS domain for only $5 and you can manage all of this without being in your local network.