You can easily and quickly Update Tautulli within the application itself. Follow the steps below. If you wish to turn on automatic updates for Tatutulli then please follow the steps in this article.
Log into Tautulli
If an update is available to be downloaded, you will see a prompt in the lower left hand corner of the screen just like below

3. Click on the Update button to start the process
4. During the updating process, you will see this message on your screen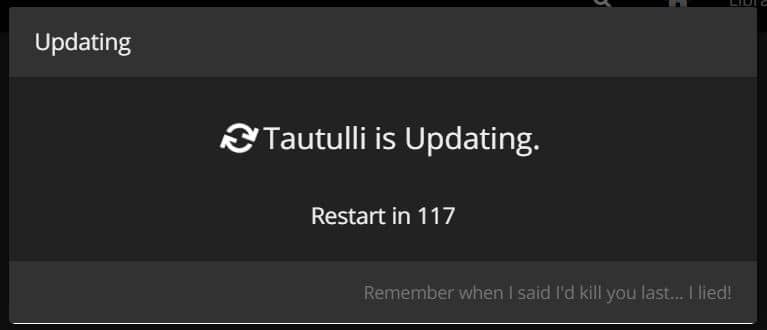 5. You must not close your browser until this has finished and the page has refreshed.
6. Once the page has refreshed, you will be presented with the Changelog in which you can close