Problem
In some instances, using autodl wouldn't connect to the server but produce no error messages at all.
Upon further investigation, it seems that various IP Addresses have been banned from the network and this could be from a previous owner of a dedicated server box that's rented.
You can however see an error when looking in the log file for autodl.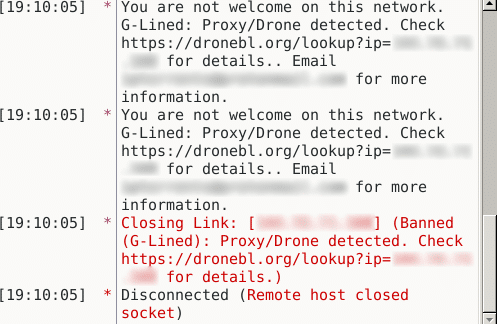 Resolution
It turns out if you get this failure, then most likely your IP address is banned. You can know for sure by checking out this website here: https://dronebl.org/