X2GO is one of the applications you can install with QuickBox Pro. This program allows you to access a Desktop Environment over SSH. You'll need to install this on a server and the X2GO client on your desktop.
Click App Dashboard from the Navigation Pane.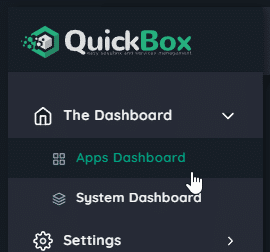 2. Click on Application Management.

3. Find X2GO in the table and select Install

4. A pop-up will appear in the middle of the screen showing the installation status. This installation can take a while so don't be alarmed if it appears nothing is happening. When the installation is complete you'll see the following message.
5. Select Close & Refresh when it prompts you to.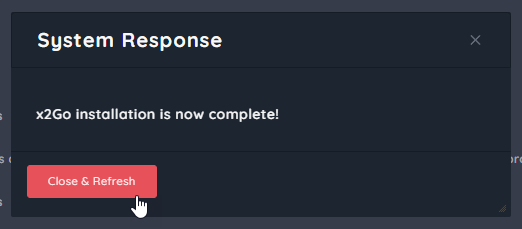 6. Now we'll need to download and install the X2GO client. You can download the relevant installer from the X2GO Wiki. Remember to select the operating system that you are currently running. Once that's downloaded and installed we'll need to configure X2GO with the connection settings.
7. From the X2GO client select New Session.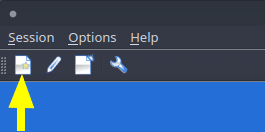 8. A pop-up will appear that we'll need to fill out.
Session Name: This is an identifier for the server.
Host: Domain or IP Address
Username: Your Server Username
Port: 4747 (or your default SSH port)
Session Type: XFCE (or) MATE (preferred)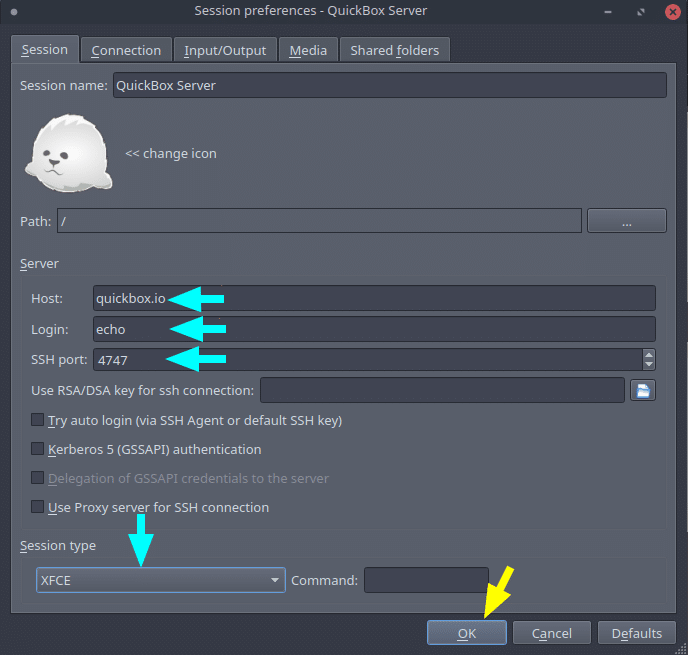 9. You'll now notice a block on the right side of the X2GO Client. First you'll need to click on this.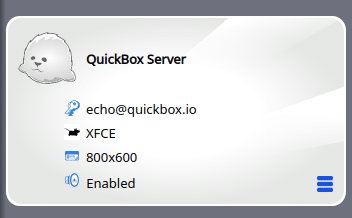 10. This will now move to the middle of the screen. Now we need to enter your server password and click OK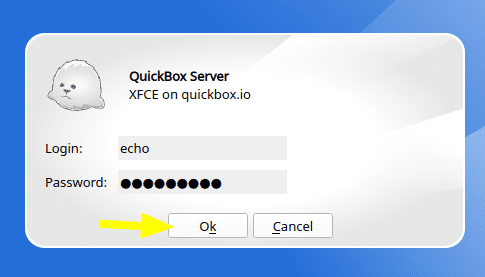 11. Upon connecting you'll notice a pop-up asking you which setup you'd like to use. Select Use default config and you'll now be able to use your server with a Desktop Environment!