Log into your Ombi Dashboard
Once you are logged in, click on Settings along the top

3. From there, click on the Movies dropdown menu and choose Radarr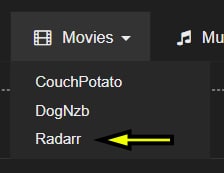 4. Tick the box to "Enable" Radarr in this configuration
5. In "Hostname or IP" type in localhost as per the image below

6. Then you will need the port that Radarr runs on. By default, this will be 7878 however, you should check in your QuickBox dashboard.

---
Finding the Application Port
Log into your QuickBox Dashboard
On the left hand side, choose "Apps Dashboard"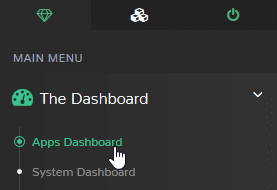 3. Then find Radarr in your list of installed Applications and make a note of the App Port and type this into Ombi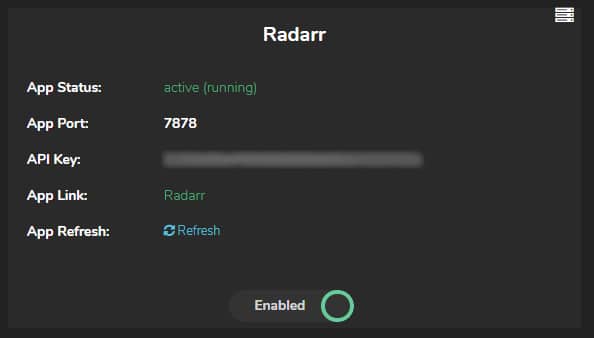 4. DO NOT Log out of the Dashboard as you will need some additional information from here
---
7. Then you will need to enter in the API Key which can also be found in the Apps Dashboard
8. Then you will need to type in the Base URL which by default is /radarr however you will need to check this within your Radarr application itself.
---
Finding out your Base URL
Log into Radarr
Click on Settings at the top

3. Then click on the General tab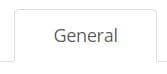 4. Then copy the exact URL Base into Ombi. You can also get your Port Number from here as well

---
9. Then Press the "Get Quality Profiles" to pull through your Profiles you have set up in Radarr. Choose the default Profile you want
10. Press the "Get Root Folders" button to pull through your Root Folder/s. Choose the one you want.
11. Then choose a "Default Minimum Availability" option as well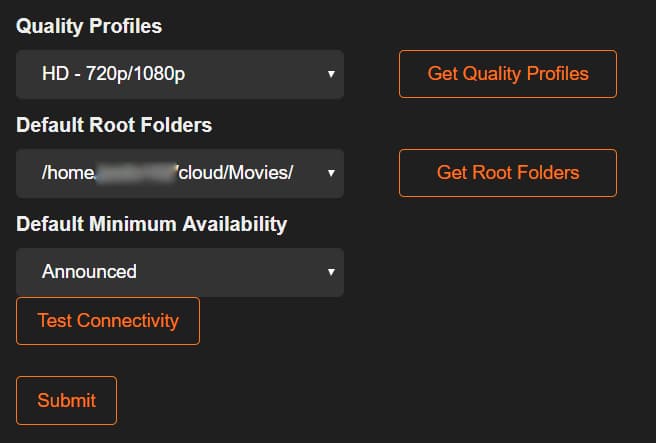 12. Once you have chosen all of your options, you can then press "Test Connectivity"
13. If successful, you will receive this message in the top right hand corner.

14. Now just click on Submit to save your work. Ensure you get the following message in the top right hand corner