Posted by JMSolo
On January 29, 2017
0
Well today marks yet another chapter of an epic adventure in the history of QuickBox! We've launched a new website with better features and a more capable set of tools for members and potential Gurus!
What are some of the awesome new advantages of the new website you ask?
QuickBox Marketplace!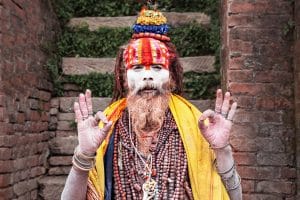 That's right! Now's your chance to show your support to verified QuickBox Guru's. This is a service to offer a unique chance to our neighborhood moderators and part-time developers that are willing and able to take their unique one-on-one support to a more direct level. We've opened up shop and as you purchase a Guru Install, TuneUp, Customization, in-depth Server Support, Application Support or Custom Scripts; these commissions are directly deposited to the Guru you choose! That's fantastic, yes!
Want a fine example? Check out our very own resident Community Ambassador and Rclone Guru @Dtech's Rclone Guru Service!
Of course, you can always support QuickBox directly by donation or the Guru Install serviced by QuickBox.io 😉
---
On site Wiki & consolidated FAQ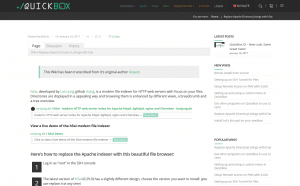 QuickBox, up until now has lacked a solid platform for documenting the varying aspects of it's ecosystem. With the introduction of the new website, we've integrated a member powered Wiki… b/c… knowledge!
Over time we'll be building on top of the current documentation as well as adding in more QuickBox specific command line and application usage. This will additionally feed directly into our currently Community Forums [The QuickBox Plaza] to allow ongoing community based discussion on individual Wiki topics. Up until now this has been relatively scattered throughout our forums, this platform allows all of us an easier to understand and collaborative resource on sharing our knowledge in regards to multiple facets of the world of media and torrenting in general.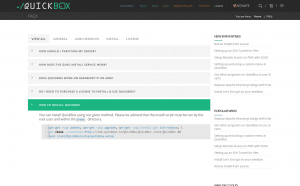 Something we have been meaning to get around to for quite some time is a consolidated and easy to find FAQ. We've got a plethora of content currently available in our forums, however, this results in a member having to sift through various like titled threads to find a solution that best fits their query.
With a consolidated FAQ, we will enhance not only our base of standard and frequently asked questions… it will also afford us (developers contributing time to the project) more time to focus on feature requests and additions, rather than the countless hours spent towards solving problems (repetitively) within the forums.
---
100% New and improved account dashboards on QuickBox.IO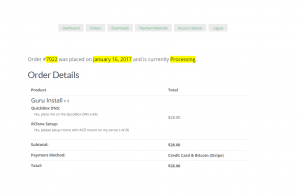 Scenario 1 Anyone ordering Guru Installs from us in the past have had to face to scenarios that we weren't entirely at ease with, not out of a security stand point, but merely a matter of convenience. With the new site we now offer an account dashboard here on the QuickBox.IO website. With this new dashboard you can keep track of all your previously placed orders on install. This is great when you just want to know, right!
Please Note:
All payments are securely processed through Stripe and/or PayPal. No sensitive data touches QuickBox databases, nor is any sensitive info stored on QuickBox.IO servers.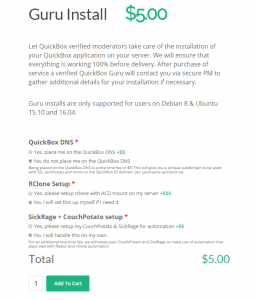 Scenario 2 Addons for services performed have been getting handled via the QuickBox donation system, up until now, this was the only way. We now offer a more intuitive ordering system that allows the purchase of addons for the various services provided by QuickBox as well as Guru's within the QuickBox Marketplace.
---
Much improved Donation system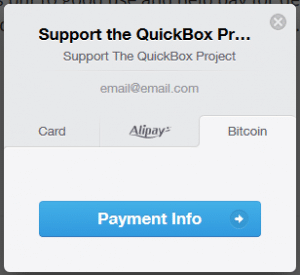 Well this one is a big deal! We have had a limited set of options in the past for donating to QuickBox, these options were limited to only PayPal and Credit Card via Stripe. We have had numerous requests to please included the extension of Bitcoin, well… we're proud to say today is that day!
We've not only added in the ability for added anonymity on donations (as well as services purchased via the Marketplace), we've incorporated monthly "goal tracking".  This plays into our continued theme of community transparency. Our monthly costs for maintaining the array of architecture that we have for QuickBox is around $100/monthly. Not bad, considering we could be paying a lot more. 😀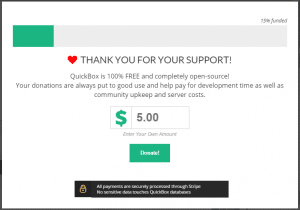 All donations go directly to QuickBox to pay for servers and any additional overages are in turn, gifted back to the hardworking contributors to QuickBox, be it code contributors on various bounties (Coming Soon!) as well as the hard working moderators that take time out of their already busy schedules to show massive love and support to member submitted queries! They deserve something too.
Why spread our donations out? We're proud to be owned, operated and powered by the community as a whole. We are very aware that we wouldn't be here without such an amazing user-base. Promotions are easy when you're awesome!
---
Sweet new QuickBox logo! F*ck Yeah!
Thanks to @flacko for the awesome new QuickBox logo! We'll be rolling this out in a soon to be released/announced update to QuickBox. Now that the dust is settling and the new site and platform is launched… we're going to focus on a few enhancements to the site first… then we'll be diving right back into the QuickBox ecosystem and providing a lot of new updates and features.
Just look at that logo <3
---
That's it for now guys and girls. As usual, if you seem to run into something out of the ordinary here on the site, the forums, on the QuickBox application itself… you know where to find us.
Stay Human!